We all know that blonde can be a high maintenance colour and when you have your perfect blonde hair, nobody likes it when that pesky regrowth rears its ugly head…..and with blonde, there's no hiding it!
Getting to that perfect blonde can be expensive and a long process if you also want to keep the length in your hair and keep it as healthy as possible. Once you are there, just as you thought your expensive journey was over, you then face the battle of keeping the regrowth away every 4-6 weeks. Dammit!
So…want to keep your lovely blonde but also want to save some money AND time at the salon? I have come up with some little tricks. As a wearer of high maintenance hair colour AND the owner of a salon, I don't often have time to keep getting my own hair done so read on my friends!
Here are Live & Let Dye's top tips for easier and cheaper maintenance.
I can't stand my regrowth!: A full head of highlights at Live & Let Dye will cost you between $180 & $250 depending on how much hair you have. BUT the DON'T NEED A FULL HEAD EVERY TIME!
Our tip: Get a partial!! They only cost $90 including a fabulous blow wave and will cover all the obvious regrowth, you can even tie up your hair without that lovely little dark line peeking through. With a partial highlight, your stylist will place foils along your parting (and a couple of centimetres either side incase you change your parting around a bit), around your hairline at the front and a few at the back so you can tie your hair up. Boom!
You can get this done 2-3 times before you get your full head done again (depending on how fast your hair grows) and its an instant saving of $90 each time! You can go for 12-14 weeks without getting a full head done again!
Tip two: With certain blondes, we can use a colour on the roots to lighten regrowth a few shades. This is called a high-lift colour. There are certain rules to using this colour and it can't be done on hair that is too dark as it will only lift a maximum of 2-3 shades. Most of the high lift colours are also a little warmer and can only be done on short regrowth, so it wont be for everyone. This also, can only be done once or twice in between a full head of highlights because if it is done too many times, a line can form called a demarcation line and is sometimes hard to get rid of. Recommended on people with lighter hair and grey's and to be done no longer than 4 -5 weeks after your highlights (depending on how fast your hair grows). This also only costs $90.
My hair always goes brassy in between!: Some people naturally go a little brassy if they don't get their blonde done regularly. A lot of our clients have had huge colour changes from dark to light so after a few weeks the brassy tones start to come through. Some people swim a lot, have copper pipes in their home or lots of other reasons why their hair goes that funny yellowy orangey colour.
Our tip: There are several ways this can be avoided. We have the amazing Fabuloso Pro, a take home deep conditioner which we mix to your specific blonde, with use once a week or so, this will keep those weird colours away for longer. Its not a permanent fix but it helps to keep you a perfect blonde for at least a couple more weeks. Its recommended that you use a salon shampoo and conditioner with this, as with other colours, it will wash out quicker with supermarket shampoo. It may even be enough to fix it completely, and it leaves your hair silky. It won't break the bank at $48.
Some people may need a little more help and need a toner. Toner's are basically a colour, put on at the basin and left develop for a couple of minutes until the right colour is achieved. You can come in for a toner any time your hair starts to misbehave and it only costs around $50….the best part being, you get an amazing head massage and blow wave, great if you are going out that night. SOME lucky people will be able to get a toner 1-2 times before getting a highlights done again as we can use it to blend the regrowth in with the blonde and get rid of the line. This ISN'T recommended too many times though as once the regrowth starts to get too long, you can be left with a demarcation line that is hard to get rid of due to the toner lightening your regrowth slightly.
Clients Biggest Mistakes!
We do see a lot of people that have tried a few things to try and keep the costs down but have ended up costing them MORE to fix up the damage than it would have to get a full head of highlights in the first place.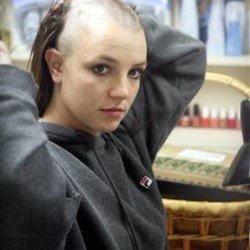 The first mistake is to use a box colour. See those beautiful blondes on the box? Yeah….you're hair wont look like that. Due to health and safety restrictions, the bleach they use in those boxes are strong enough to lighten most peoples hair and because they are trying to cater for everyone and not just YOU, the toners will leave your hair quite yellow 90% of the time. I have seen very few decent results from these home-colouring kits….and the thing is, they aren't even that cheap! You will be left with yellowy hair and a nice yellow line where your regrowth was (in the best case scenario) and this is going to cost you a fair bit to get out, due to the time it takes us to fix it all up. It can end of taking multiple appointments.
The second mistake I've seen a lot, is letting your friend do it. Just because they've been to hair school for a year, done someone else's hair or THEIR hair looks good, doesn't mean to say they know what they are doing or that YOUR hair is going to turn out the same way. A lot of the time this is due to lack of knowledge by this person or the fact they can't get hold of professional products (because they are professional for a reason!). Most people don't realise how much damage bleach can cause to your hair, not to mention your scalp or your health (over exposure to bleach on your scalp can cause chemical burns and toxic shock and its NOT that uncommon!). It's bad enough having to fix up botched jobs from other qualified professionals, where they've left the bleach on too long, the bleach is too strong or weak leaving the hair burnt, breaking off or yellowing or where someone has been scared off blonde altogether because they've had their scalp burnt.
The third mistake I've seen is a client getting a discount voucher or getting it done at a cheap salon or hair academy. While this can work out fine for people, you ALWAYS get what you pay for. As with any other product, things are usually cheap for a reason and hair academies are also cheap for a reason. You are being practised on. I saw some pretty nasty colours and cuts coming out when I was at hair school, depending on the students skill level and whether they actually wanted to be there. This DEFINITELY ISN'T for someone who is fussier with their blonde, has fragile hair or has had a big colour change, because although there is a lot of great talent at hair school, knowledge comes with experience, and your stylist at Live & Let Dye has been doing this almost every day for years and is very used to challenging hair colours.
The last mistake I can think of, is leaving your regrowth for months and months and months because you think you can't afford it. This can usually take a couple of appointments to get it back to the perfect blonde you had before. It is WAY better to get a cheaper service to maintain your blonde than it is leave it for months and have to pay for TWO more expensive services because your regrowth has become far too long and gone far too yellow.
Always remember, it costs around $200-$300 for a great hair colour……it costs $400 – $500 plus to fix a cheap one.  So before you go changing your hair colour or try a cheap fix, talk to us first…..our CONSULTATIONS ARE FREE!!
If you have another reason your blonde is too high maintenance and I haven't covered it in this post, let me know by leaving a comment below and I can update this blog to include yours. HAPPY HAIR DAY'S!!!
By Sarah Thomas – Owner of Live & Let Dye and wearer of high maintenance hair colours.